Rapidly Embed Video Chat Into Your App
Bring personal human interaction to your app by adding high quality video communications. Using Vidyo APIs you can rapidly embed rich communications into any web, mobile, or desktop app.
Extreme Reliability
Reduce frustration and increase engagement for users of your app with reliable video communication
Fully Customizable
Deliver a fully integrated user experience while maintaining your brand with flexible customization
Mobile Optimized SDK
Mobile device users experience uncompromising video quality with highly optimized mobile SDKs
Vidyo Powers Communications Across Industries
Healthcare
Deliver Care Through Telehealth
With embedded video communication,  providers can extend care beyond the confines of the clinic. Video drives increased access while simultaneously improving patient satisfaction, clinical efficiency, and continuity of care at lower cost.
Financial Services
Improve Customer Loyalty
Embedded video communication creates a human connection letting you develop strong relationships with your customer while also providing the convenience of online banking.
Customer Service
Better First Call Resolution
Video communication is clearer than voice or text alone allowing people to see body language and facial expressions. Now you can confidently resolve your customer's issue the first time.
Education
Engaged Online Learning
Bring together educators and students through video enabled online learning. With embedded video educators can see if students are engaged or if they need to spend more time on a topic.
Field Services
See-What-I-See With Remote Experts
Video enabled mobile communications brings remote experts onsite virtually. Now you can resolve the issue on the first truck roll.
See why enterprises and startups alike rely on Vidyo for all their interactive video needs
Faster time to market
Vidyo APIs dramatically simplify the complexity of building cross platform interactive video with consistent cross platform APIs resulting in less time learning new APIs and fewer bugs.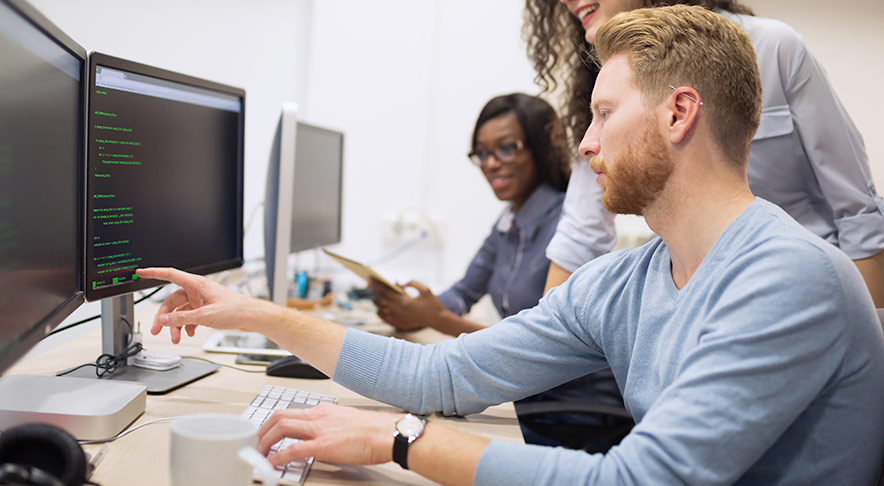 Unburden your developers
Developers can focus on building a great app rather than becoming video experts. With a cloud-hosted option, your developers will rapidly embed group video chat into mobile, web, and desktop apps.
Imagine the Business Impact of Real-Time Video on Your App
Improved Net Promoter Scores
Higher Customer Satisfaction
Communication Enabled Workflows