Enterprise Video Platform for the Insurance Industry
Insure Better Communication and Collaboration with Qumu's Enterprise Video Platform
Amplify your Communications with insurance video.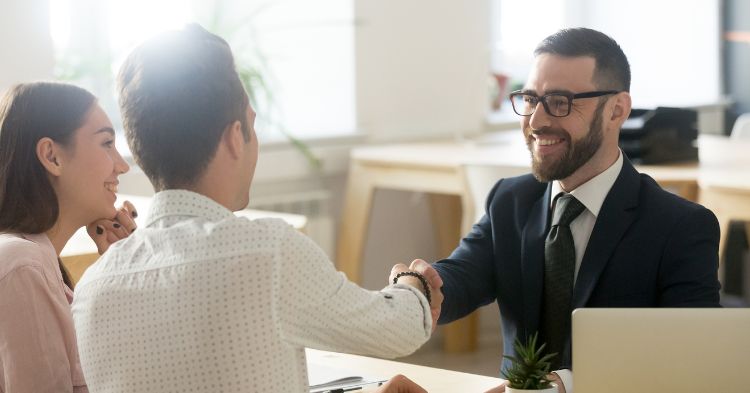 Supporting the following sectors in the insurance industry:
Commercial Insurance | Personal Insurance | Property & Casualty Insurance | Life Insurance | Health Insurance
Scale Your Business with Effortless Insurance Video Distribution Across Your Network
Secure
Protect critical insurance information with heightened security features
Broadcast
Stream content live or on-demand to internal and external audiences
Analytics
Gain valuable insights into usage and performance with advanced analytics capabilities.
Engage
Enhance customer engagement with personalized, interactive video experiences
Regulatory Requirements
Compliance management features to help insurance companies meet regulatory requirements, including HIPAA and the Gramm-Leach-Bliley Act
Key Benefits of Qumu's Enterprise Video Platform for the Insurance Industry
The world's most trusted and well-known brands rely on Qumu to deliver seamless video experiences that manage, secure and measure content.
Boost Efficiency
Accelerated on-boarding and training by supplying comprehensive and centralized insurance video content.
Collaboration
Enhance employee collaboration for the insurance workforce with live streaming and video distribution tools to expand brand reach.
Secure sensitive content
Qumu is a secure and compliant video content management solution that adheres to industry regulations and protects sensitive data.
Customer Engagement
Improve customer engagement and satisfaction with personalized, interactive video experiences.
Improve Performance
Enhance agent performance with Qumu's comprehensive training tools and analytics that are tailored to their needs and learning styles.
Best Use Cases for Qumu's Enterprise Video Platform for The Insurance Industry
Employee Training & Knowledge Sharing
Train new hires, update existing employees on new policies and regulations, and improve employee performance. Insurance video training modules can be accessed online, on-demand, and can be tailored to specific job roles and skill levels.
Customer Support
Enhance customer satisfaction by providing customers with personalized support and guidance. Answer customer questions, walk them through the claims process, and provide guidance on insurance policy options.
Claim Processing
Streamline claims processing and communication with visually rich and interactive video content. Enhance agent performance with interactive video-driven training material, and advanced analytics capabilities to perfect training outcomes.
Marketing
Promote insurance products and services through social media, email campaigns, and website content. Insurance companies can create engaging insurance videos that showcase their products, explain the benefits of their services, and highlight customer success stories.
Townhalls & Executive Communications
Share secured live communication and video on-demand for executive announcements and updates with remote teams and investors.
Secure Your Communication with Confidence: How Qumu's Security and Compliance Sets us Apart
Disclaimers
Leverage disclaimers to ensure your viewers acknowledge your terms and conditions.
Access Control
Control your content at the user level or group level. Content creators can restrict content at the granular level, by location, department, external use, etc.
Passwords
Keep your sensitive information confidential by including passwords in specific videos.
Qumu's enterprise video content platform supplies innovative solutions for insurance companies to enhance external marketing and agent training initiatives. Our secure and scalable platform enables insurers to create, manage, distribute, and track video content efficiently, with advanced analytics capabilities supplying valuable insights into viewer behavior, improving customer engagement and agent training outcomes. From personalized interactive video experiences to engaging external audiences with video content, Qumu's platform ensures insurance companies stay ahead in the competitive market. With Qumu's enterprise video content platform, you can rest assured you are supplying secure and innovative solutions for your insurers and agents.
Top brands use Qumu for enterprise video
With Qumu, high-performing companies in the insurance industry use smarter video in the enterprise.
Look no further! Choose Qumu to amplify your banking and finance communications today. Read our case studies and the value we have added to businesses around the world.
Contact our sales experts to schedule a demo.