Video Conference Technology Deployment Services
A Continuum Of Services For Rapid, Trouble-Free Deployment
Whether you want a little help or want us to take the lead, Vidyo Deployment Services gives you the best options to meet your needs
Vidyo's trained and certified technicians know how to deploy your VidyoConferencing solution with exactly the right level of support for fast, productive results. We offer a wide range of flexible options to meet your onsite and remote video conferencing requirements and can deploy Vidyo infrastructure products as well as VidyoRoom™ endpoint solutions. Our global presence means you can count on an excellent experience even if your end users are physically located in different countries or outside of a service area.
Onsite
Mounting, installation and configuration, including end-to-end testing and a complimentary user orientation session with Vidyo engineers
Remote
Remote software commissioning and configuration via secured remote access performed by Vidyo engineers
Start off on the right foot with a Vidyo system that's ready to go
Communicate directly with knowledgeable Vidyo experts
Take full advantage of all Vidyo features with proper setup and planning
Ensure Vidyo deployment is configured properly
Optimize configuration for best end user experience
Integrate Vidyo into existing IT systems and network
Post Installation Review
Audit of deployed Vidyo system settings ensuring optimal configuration and best practice recommendations by Vidyo engineers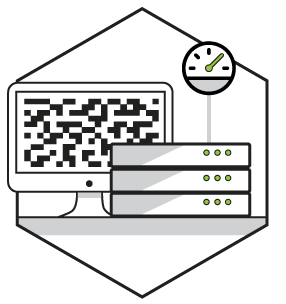 Vidyo Infrastructure Deployment Review
Whether you are using Vidyo for team collaboration or building a globally supported cloud service, it's important to start off with a good base. Even if you've been using your Vidyo system for a while, there still may be areas to improve your Vidyo systems operation. Vidyo Deployment Services can help you with optimizing an existing installation. Vidyo Infrastructure Deployment services will perform the following:
Perform network assessment by reviewing bandwidth allocation, network topology, and QoS policies
Ensure proper configuration of Vidyo infrastructure
Secure Vidyo system with encryption and configuration consistent with your IT security policies
Develop system monitoring strategy for alerts and notifications so you can be proactive with issues that arise
Performing and reviewing the infrastructure backup procedures
Comprehensive adoption report on utilization and resource consumption and growth planning
Analysis report on identified failures and mitigation recommendations
VidyoRoom Deployment Review
Conference room solutions often require integration of audiovisual equipment and network configuration. Skilled Vidyo engineers can assist you with properly deploying and configuration your conference room systems to deliver the highest quality video experience possible. With VidyoRoom Deployment Services you can get assistance with:
Room design review to assess environment including acoustics, lightning, background noise
Assessment and recommendation on proper use of third party AV equipment
Network assessment and configuration to ensure best user experience
Setting up VidyoRoom systems for easy control and operation for end users
At the end of the engagement customer will get detailed report of the findings and recommendation related to all those aspects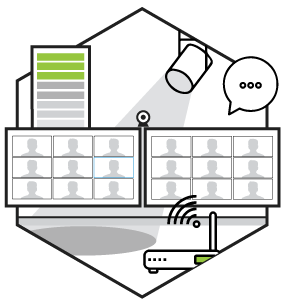 Learn More About Vidyo Deployment Services
Vidyo's trained and certified technicians know how to deploy a solution with exactly the right level of support for fast, productive results. Count on an excellent experience and get in touch with us.